Affinity II: ArtBark International Performance Exchange 
& Networking Session in Paris, FRANCE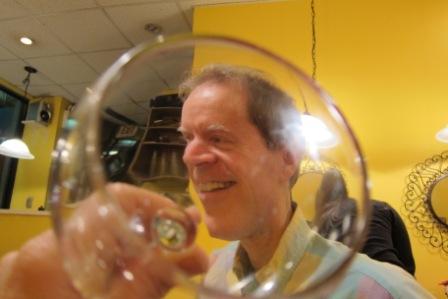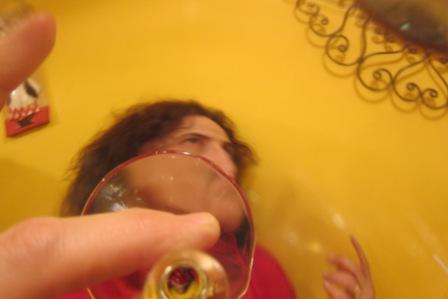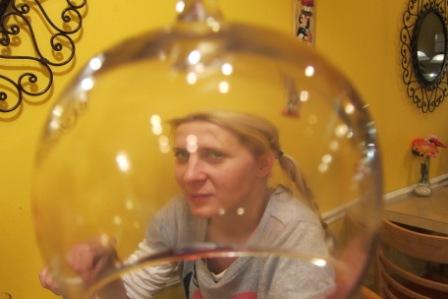 où
:      le Regard Du Cygne http://www.leregarducygne.com/
           210 rue de Belleville 75020 Paris 


Quand: 16:30
JULY 8th
8. Juli
On July 8th we'll head to the studio to rehearse and to also perform choreography and performance art works for those who happen by.
Le 8 Juillet, nous serons au Regard du Cygne pour répéter et pour montrer des chorégraphies et des pièces de "performance art" à tous ceux qui pourront venir.
If you are interested in getting a feel for who we are, what we do, and enjoy collaborative and co-creative processes stop on by! It is Misa's birthday and we'll also be celebrating that.
Si vous êtes curieux de nous connaître, de savoir ce que nous faisons, et de profiter des processus de collaboration et de co-création, venez voir! En plus ce sera l'anniversaire de Misa et nous allons fêter cela aussi!

CREATIVE WORK WE WILL SHARE & WE INVITE YOU TO SHARE!
Nous partagerons LA CREATION & NOUS vous invitons à partager!
Work that we will be sharing includes selections from our Affinity Tour (February 5th, 2012 - Los Angeles; February 7th – Santa Barbara; February 11-12 – New York; June 23-30th – Vienna, July 8th – Paris).
Les travaux que nous allons partager comprennent des sélections de notre "Affinity Tour" (Février 5th, 2012 - Los Angeles; Février 7 - Santa Barbara; Février 11-12 - New York; Juin 23 30 - Vienne, 8 Juillet - Paris).

Mojca Majcen, Patricia Morejon and Stephen Kelly will engage in an Integrative Arts Performance Lab drawing inspiration from the short video films made from the first in this series created spring of 2012 with Santa Barbara artists. This material, in turn, will be used to create the third lab in Istanbul in 2013.
Mojca Majcen, Patricia Morejon et Stephen Kelly vont s'engager dans une Arts Performance Lab drawing inspirée des films fabriqués à partir de la première série créée au printemps de 2012 avec des artistes de Santa Barbara. Ce matériau, à son tour, sera utilisé pour créer le troisième laboratoire à Istanbul en 2013.

Sinan Temizalp (Istanbul) will perform Stephen Kelly's work Caravan.
Sinan Temizalp (Istanbul) reproduira le travail de Stephen Kelly Caravan.
Mojca Majcen (Slovenia) will perform A Bao A Qu and Moki's Wedding. She travelled to the U.S. to work with Misa Kelly and create these works.
Mojca Majcen (Slovénie) reproduira A Bao A Qu et Le mariage de Moki, travaux qu'elle a crées avec avec Misa Kelly lors de son voyage aux USA.
Misa Kelly, depending on the audience, may perform Unzipped. This work is performed without any clothing. If there are children present, the work will not be performed.
Misa Kelly, en fonction du public, présentera Dézippé. Ce travail est réalisé sans aucun vêtement. S'il ya des enfants présents, le travail ne sera pas effectué.
This is around 55 minutes of material and there is time for two expressions in the short form (8-10 minutes). Have something you'd like to share? LET US KNOW! WE'D LOVE TO SEE YOUR WORK!
Nous présenterons environ 55 minutes de matériel et il y aura le temps de présneter deux petites formes (8-10 minutes). Vous en avez une sous la main? FAITES-NOUS VOIR! NOUS ADORERIONS VOIR votre travail!
NETWORKING SESSION
Séance de réseautage
Afterwards we will have a discussion and hopefully learn more from you about the art scene in Paris. We will share with you what we know of performing opportunities in the U.S. and in Istanbul through our ADaPT Festival Series and our Affinity Series.
Ensuite, nous pourrons discuter et nous espérons en apprendre plus auprès de vous, et de la scène artistique à Paris. Nous partagerons avec vous ce que nous savons de l'exécution des opportunités aux Etats-Unis et à Istanbul grâce à notre série de festivals ADAPT et notre série Affinity.
Our inaugural 2011 ADaPT Festival (www.sbadaptfest.com) drew over 50 companies/independent artists from 5 countries and 23 cities and was held in Santa Barbara, CA. Our second ADaPT Fest is being hosted by RAW MATTERS in Vienna, Austria and we are working with this Austrian arts collective and Regina Picker to create this (www.rmadaptfest.com). Our third ADaPT Fest will be in Istanbul and we are collaborating with Simya SANAT to produce the INTEGRAL MOVES : SB-ADaPT Festival – Istanbul.
Notre première ADAPT 2011 du Festival (www.sbadaptfest.com) a attiré plus de 50 compagnies et artistes indépendants issus de 5 pays et 23 villes et a eu lieu à Santa Barbara, en Californie. Notre deuxième ADAPT Fest est organisé par QUESTIONS RAW à Vienne, en Autriche et nous travaillons avec l'Autrichien collective arts et Regina Picker pour créer ce (www.rmadaptfest.com). Notre troisième ADAPT Fest sera à Istanbul et nous collaborons avec Simya SANAT pour produire les MOVES INTEGRAL: SB-ADAPT Festival - Istanbul.
Our event at the Regard du Cygne is a part of our Affinity Series. The Affinity Series is a series of performance exchanges amongst smaller gathering of artists that connected through the ADaPT Festival and other artists with an interest in the project.
Notre événement au Regard du Cygne est une partie de notre série Affinity. La série Affinity est une série d'échanges de performances à partir des rassemblements d'artistes qui se sont faits suite à l'ADaPT Festival et d'autres artistes intéressés par la démarche.
Our first one was February 4th and 5th. Southern California artists that connected through the ADaPT Festival reunited for a performance exchange that was performed in both Los Angeles and Santa Barbara (http://www.artbark.org/affinity ).
Lors du premier Affinity, en Février, les artistes du Sud de la Californie qui se sont connectés à travers le Festival ADAPT et on crée une performance qu'ils ont présenté à Los Angeles et Santa Barbara (http://www.artbark.org/affinity).
After our Affinity II on July 8th in Paris the next will be October 14-21st in Santa Barbara where companies from Los Angeles, San Diego, San Francisco, New York, and Santa Barbara will gather for a performance exchange, networking sessions, with opportunities for artists to teach master classes in the community and hopefully in colleges. We are hoping that Nadar Rosano from Israel will also be in attendance.
Suite à Affinity II le 8 Juillet à Paris, Affinity III aura lieu en Octobre du 14 au 21 à Santa Barbara. Les compagnies de Los Angeles, San Diego, San Francisco, New York, et Santa Barbara, se réuniront pour un échange de performances, des séances de réseautage, des occasions pour les artistes de donner des master class dans la communauté et nous espérons dans les collèges. Nous espérons également compter avec la participation de Nadar Rosano d'Israël.
venez, venez, nous allons échanger!
Joy!
Joie!
Misa (California), Stephen (California), Mojca (Slovenia), Patricia (Paris), Sinan (Istanbul)

ArtBark International is a project of SonneBlauma Danscz Theatre


EMAIL:
weloveartbark@gmail.com
ON THE WEB @ www.artbark.org
ON FACEBOOK @ https://www.facebook.com/WeLoveArtBark

ART BARK CHANNEL http://www.youtube.com/user/ArtBarkMaker?feature=mhee
ADAPT FESTIVAL CHANNEL http://www.youtube.com/user/sbadaptfest
SONNEBLAUMA CHANNEL http://www.youtube.com/user/sonneblauma